Our story
We not only offer the most personal birthday kit, but by providing you everything from the invitations over decoration and games and Diy to a suitable music playlist, we ensure your child, the invitees and yourself will enjoy a hassle free, unique and fun birthday.
Enjoying the birthday preparation & the day itself
We all want to make our child's birthday special! But picking a theme, finding fitting decorations and planning activities to keep our little ones not only busy but happy and excited can be stressful. We have bundled up with a team of designers, copywriters and developer to help you celebrate your child's special day hassle free. We will provide you with everything you need from the invitations to decorations and games and DIYs to a suitable music playlist. All you need is a printer, a pair of scissors and a bit of time.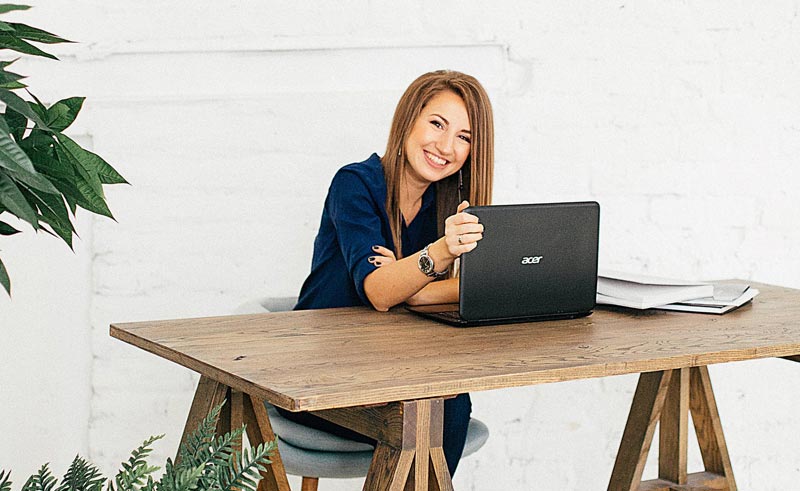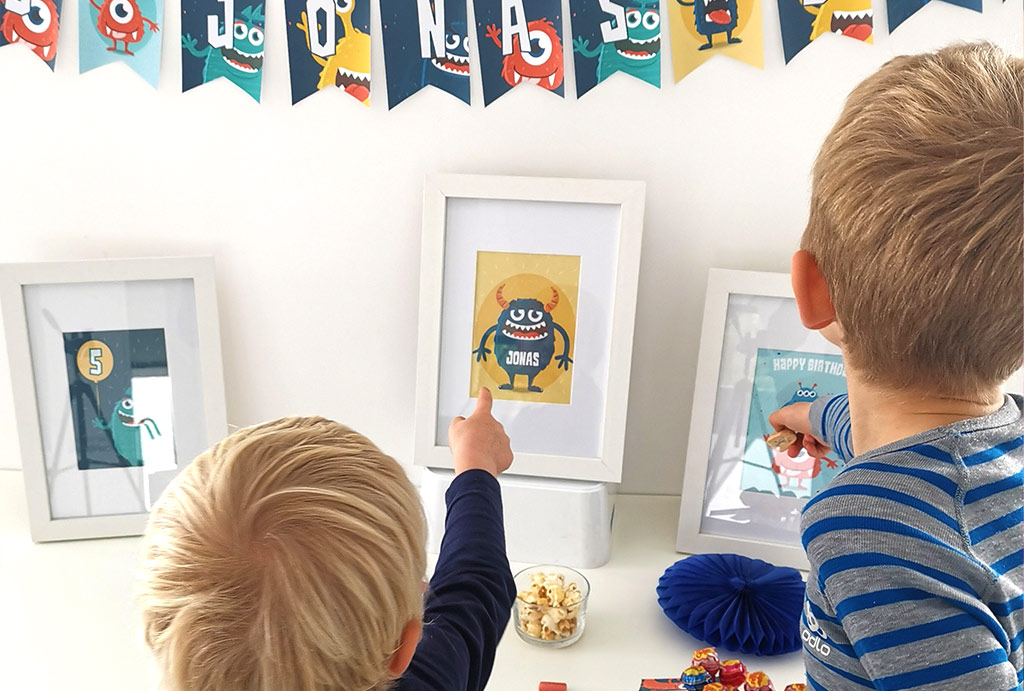 Making a birthday as unique as each child
From its birth, every child is different and unique - a mix of DNA, raised in a unique caring enviroment by loving moms and dads. His or her birthday is the day to celebrate this unique child, which is why your child is the hero of the personalised story and will be celerbated across the various decorative elements.
You can now organize a beautiful, immersive, simple and environment friendly birthday.
Time for family & friends
We grew up in families where birthdays were celebrated at home – within the family and a few close friends. And while we don't remember each and every activity, we remember being celebrated, surrounded by friendship and love, and many happy screams. This feeling of being fully accepted, loved and celebrated for just being you is what we want to pass on to our children and what we would love all children to feel this day.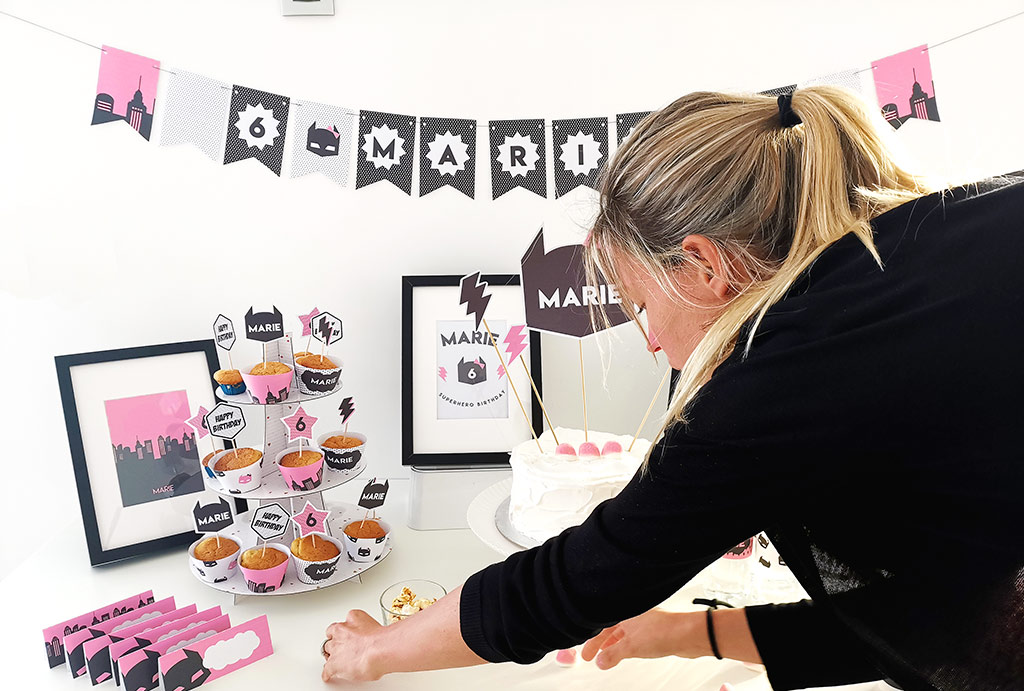 Sustainable birthdays for everyone
Every child should be celebrated and all parents should be able to afford it. Which is why we offer our complete kits at an affordable price, use simple white paper and propose ideas and games that often you can do with things you already have at home. We also believe that the biggest gift we can make to our children is by protecting our planet the best possible way. Throughout our kits, we aim to keep it simple by (re-)using things we already have at home and utilising recyclable materials.
Question about your order?
If you have a question about your order, please contact us. We usually answer in less than 8 business hours.